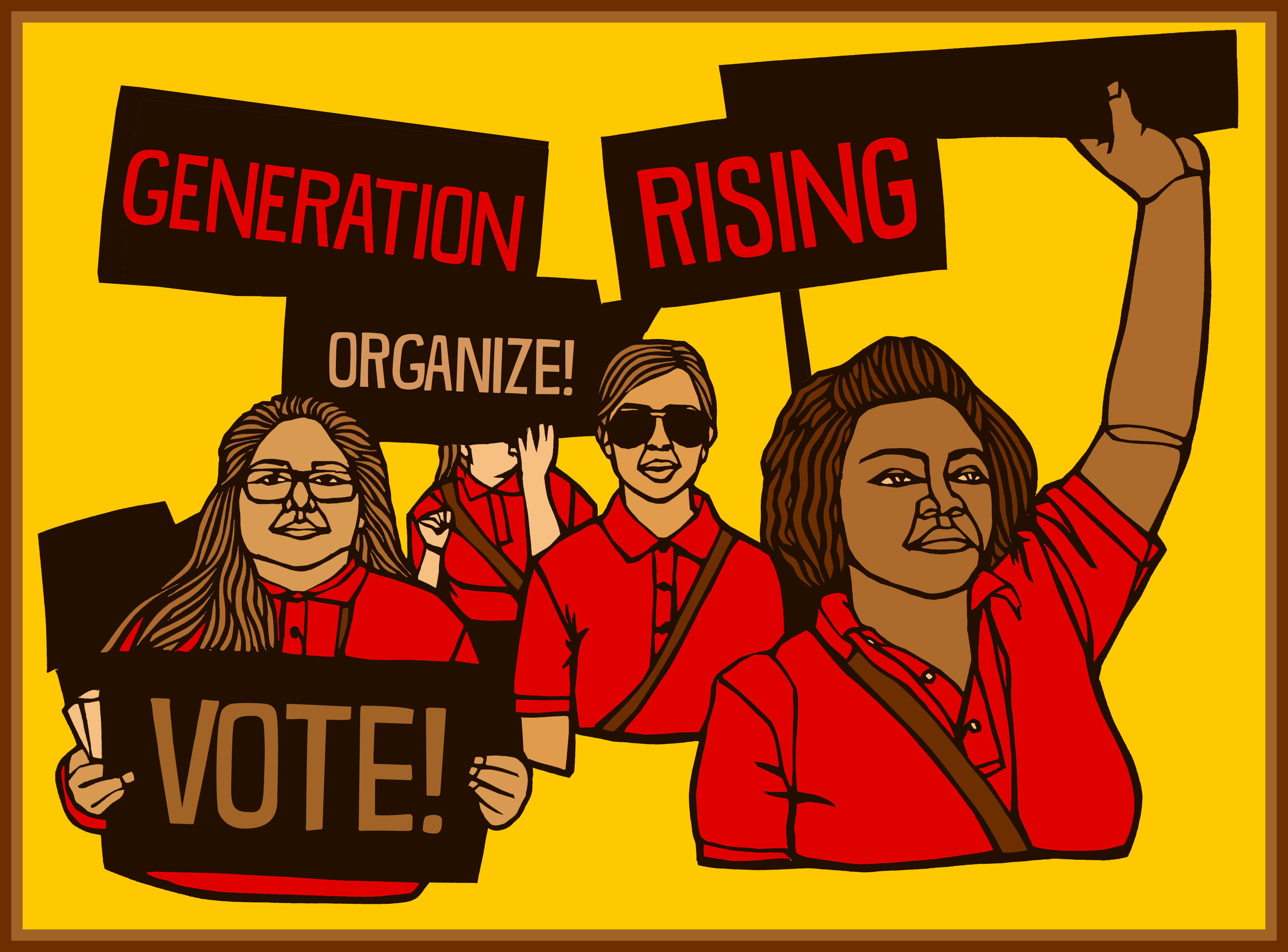 Generation Rising is a national program partnering with social justice movements in swing states to defeat Trump and build the power of young people of color for the long-haul. November's presidential election is a battleground for racial justice, climate justice, college access, healthcare, housing, immigrant and trans rights, and so much more. To protect the hard-fought wins of the generations before us--and forge a future that young people of color demand and deserve--we must defeat Trump.
Our Partners
We are partnering with grassroots organizations rooted in working-class communities and communities of color in battleground states. They have been organizing there for years, they know the best strategies to win, and they will still be there continuing to build political power after the election is over.
Arizona
In Arizona we are making calls with LUCHA, who fought SB1070, took down Sheriff Arpaio, and are building the power of Latinx communities in a crucial swing state. We can help them build off of a decade of struggle to flip Arizona, win a Senate seat and strengthen our movements.
Pennsylvania
In Pennsylvania, a state that Trump won in 2016 by 44,292 votes, we are working with PA Stands Up, a coalition of groups throughout the state who are committed to fighting for racial and economic justice on the state level, and making sure that he doesn't win there again.
Florida
In Florida, we are partnering with the New Florida Majority, who focus on building electoral power with communities our political systems have marginalized. With a state government led by one of Trump's closest allies who is endangering millions of lives through his negligence during this pandemic, New FM has a vision for how their people will take power back on a state and federal level.
Fellowships & Internships
Fall Organizing Fellowship
Generation Rising's Fall Organizing Fellowship (Sept 9 - Nov 6) brings together a cohort of 70 young organizers across the country to recruit, train, and engage over 500 volunteers in weekly field work to build power for youth of color and defeat Trump.
Summer Internship & Fellowship
For 8 weeks over the summer, 35 fellows, 20 interns, and 20 volunteers contributed their energy to field work, political education, skills development, and community building. Together we made 86,521 calls and had 4045 conversations for Dream Defenders! We completed 150 Pennsylvania voter registrations and moved 1000 people to register for vote by mail.